So I've been taken over by the urge to take part in
Nora's
Wine & Love
this week. This, in case you are even further back on the bandwagon than I am, is where Nora shares what bad things have had her reaching for the wine this week, and what she loves. Now, this might not really work for me, as both good and bad things will have me reaching for a big goldfish bowl sized glass of vino, but I'll give it a go all the same!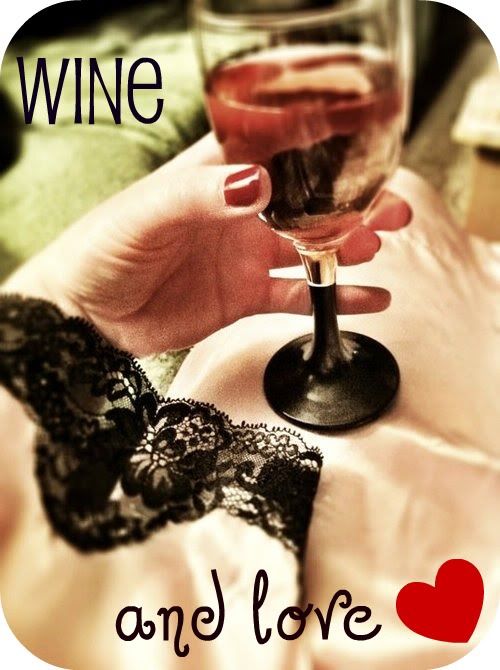 WEEKLY WINES:
Money: I don't get paid for another week, and I'm running a little low on cash. Infuriating, because this is always the point where I see twenty million things (approximate figure, obvs!) that Imustbuyrightaway. Sigh.
Lack of upper body strength: In my pole fitness class, I am meant to learn four more moves every four weeks. I am so crap at the moment, that I just completed the NINTH week of doing the same moves. My lack of upper body strength (kind of one of the most important things when trying to do pole dancing moves) is proving to be a bit of a burden. Note to self: MUST do the reps when I'm NOT in the class at least once a week.
Willpower - the fact I possess none: I just CAN'T seem to get healthy, no matter how hard I try. My New Year's goal to get healthy has fallen by the wayside. Although I HAVE managed to not go out as much - which isn't much fun.
Being ignored - it sucks. In a major way.
WEEKLY LOVES:
Still ridiculously happy about my promotion a week on. Oh, and the fact that when I DO get paid, it will be better money makes having to WAIT for payday not quite so bad.
"Confessions of a Karaoke Queen" by Ella Kingsley, the book I'm currently reading. It's really funny and I can barely put it down.
Having a four day week - I finally got the day of festive leave I was owed back on Monday. It's meant my first week in my new position has been shorter . . . and has flown in. One more day to go and it's the weekend! :-)
I have a friend's birthday night out to look forward to on Saturday night - Spanish tapas here I come!
What are your w(h)ines and loves this Thursday? Be sure to link up on Nora's blog if you take part!